introducing
the #shelfie collection
Petite original landscapes set in vintage frames,
perfect for your styled shelves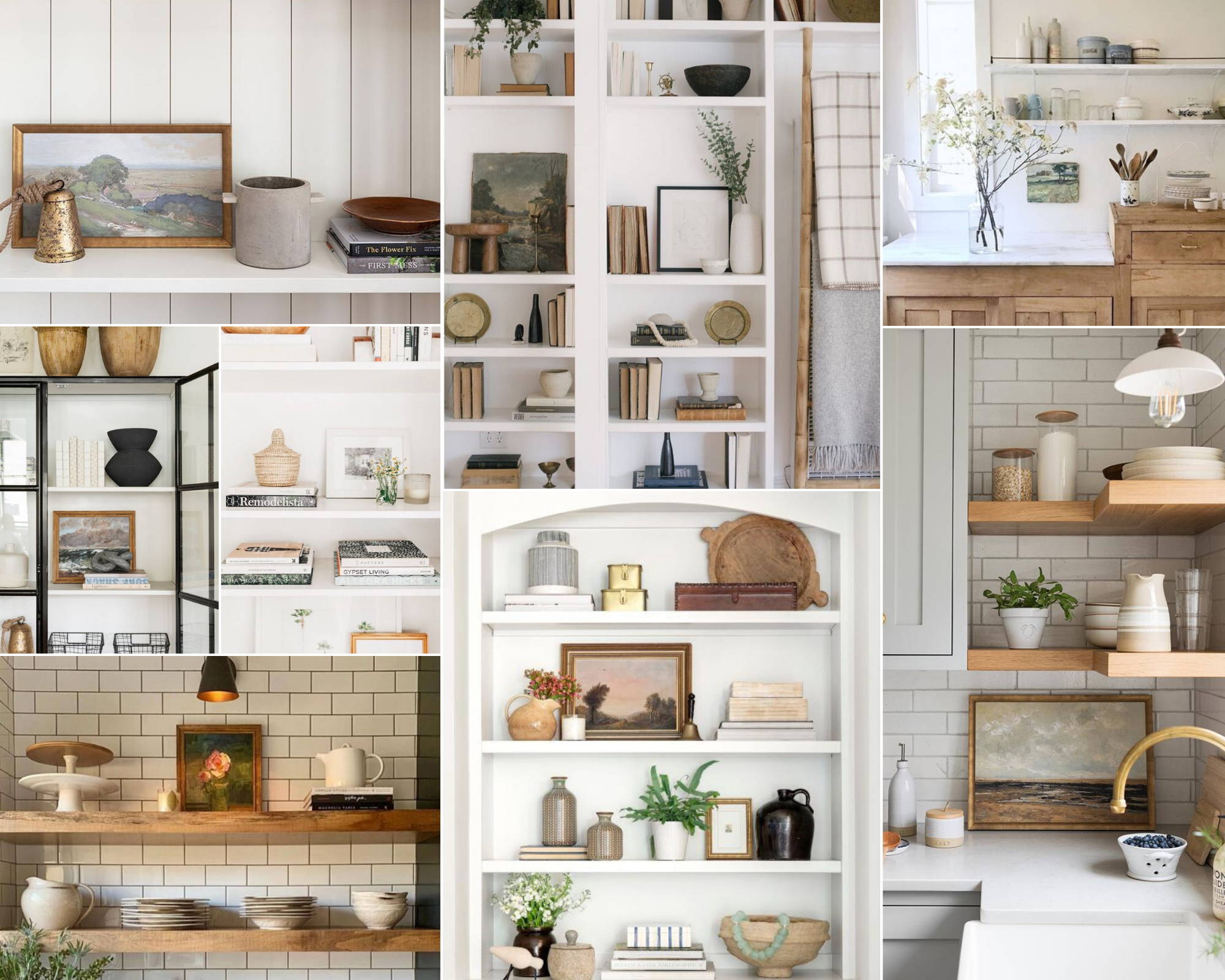 Interior design is one my favorite hobbies (can you call it a hobby if it's just what you like looking at on pinterest?). After seeing so many beautiful rooms featuring small vintage paintings lately, I wanted to explore what my work might look like in a similar scale and style of framing.
The #shelfie collection is composed of original landscapes in petite sizes ranging from 5x7" to 11x14". All paintings are oil on thin panel, in vintage frames. They're great for layering and adding color to small spaces like open shelving in kitchens or styled bookshelves. These landscapes are inspired by the same quiet, pastoral beauty that infuses all my work- soft, dreamy, and a bit moody!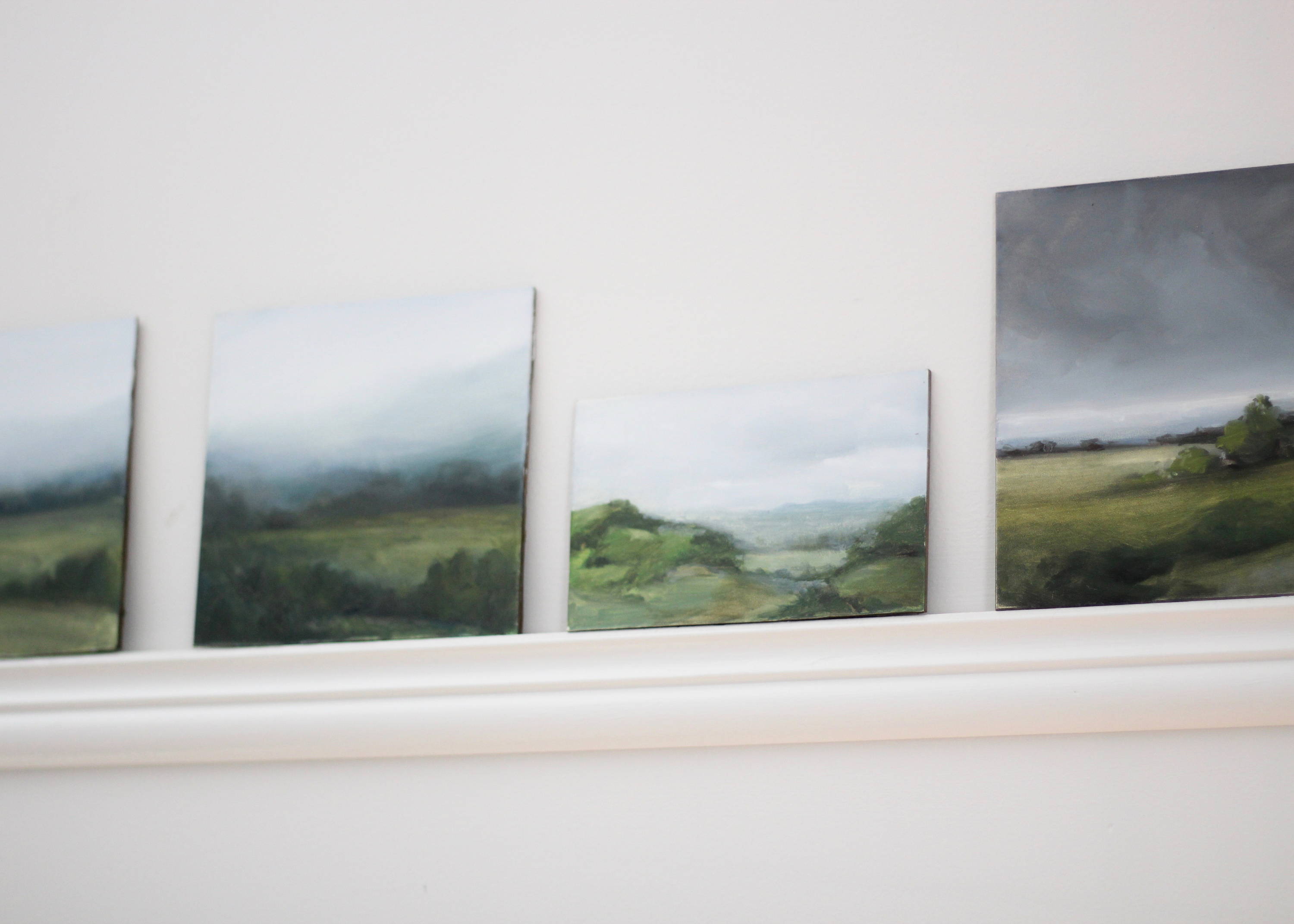 Preview the latest #shelfie collection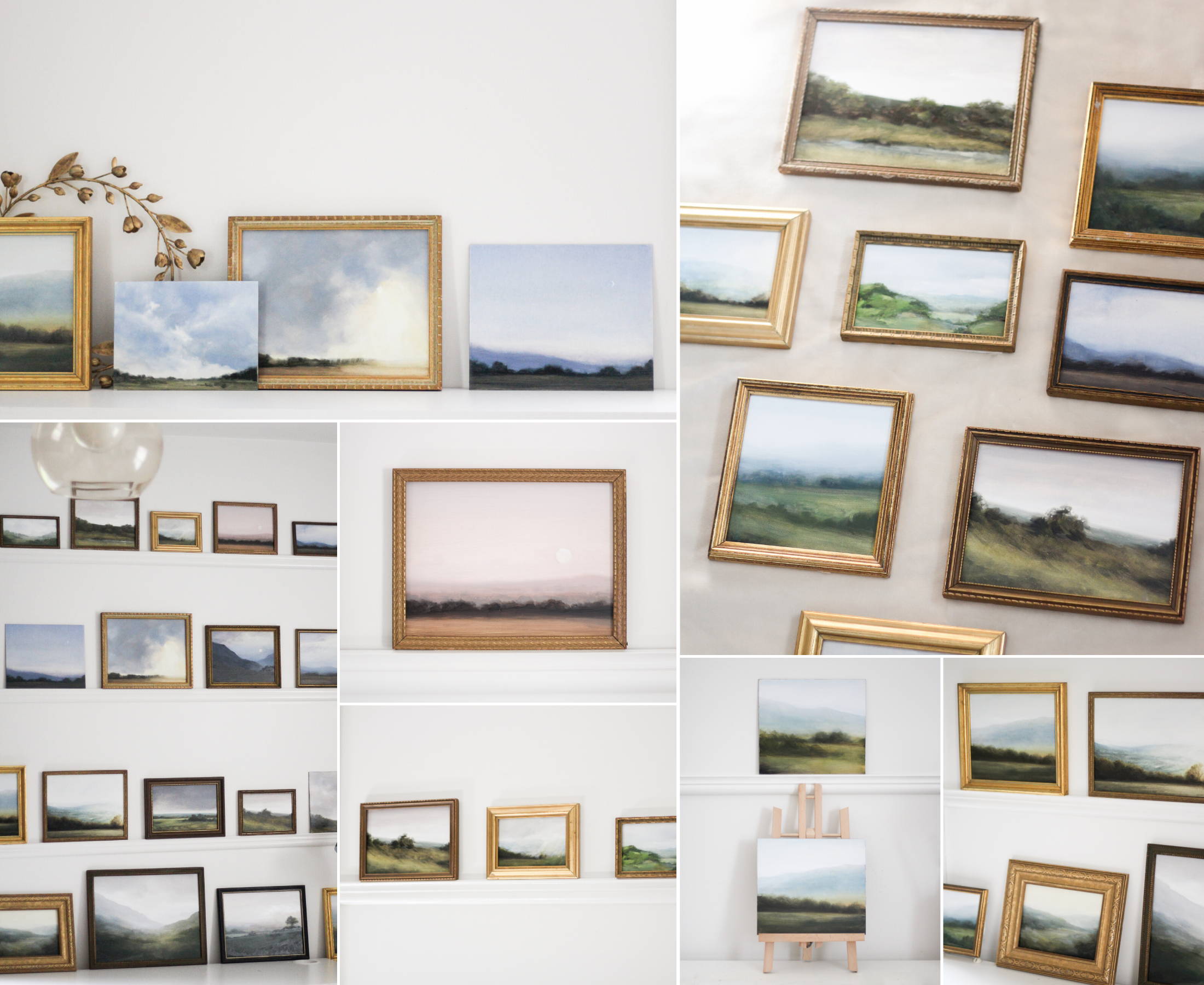 Want first access to this collection?
Sign up for the collector's list (bottom of the page) and you'll get access at 12pm EST on 5/19- before the general public at 4pm EST.